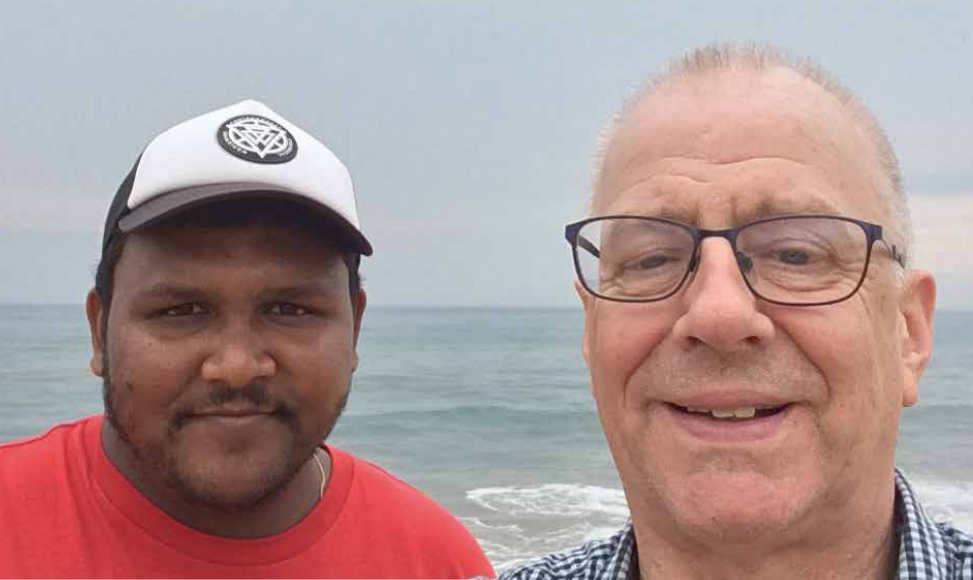 Dilip Fernando arrived in Scotland ready to work in what is considered, one of the toughest industries in the world: the North Sea fishing industry. Its tough reputation is one of many reasons why the fishing industry has to look far beyond its own shores to find people willing to do this type of work.
At home in Sri Lanka, Dilip was working on his father's small boat, earning enough for them to look after his mother and three brothers. The weather off the South Coast of the Indian subcontinent was warm and fairly calm, so the conditions Dilip faced when he found himself in Scotland were a shock to his system. Few people had warned him of the severe weather he would encounter, the lack of sleep and the long hard working hours he would face in return for the promise of earning better money.
Arriving in Fraserburgh after several days travel, Dilip was set to work with three other fishermen, fishing for scallops off the Northeast coast of Scotland. Dilip said it was "demanding work which required full concentration at all times".

His main reason for being on our shores was to support his whole family back home and when he lay on his bunk he would think of the times back home where he would be sitting round the dining room table with his family or at Holy Cross Church where he would teach the younger children catechism on a Saturday and Sunday, his memories were among the few things that kept him sane during this time.
It was only three months into his year-long contract that disaster struck and a machinery failure caused a major accident which involved Dilip. An air ambulance was called and Dilip was air-lifted to the Aberdeen Royal Infirmary and rushed to surgery. Due to the severity of the accident, he went through a five-hour operation where the surgeons had to amputate three and a half fingers and the thumb of his left hand. It was during this difficult time in hospital that the Stella Maris port chaplain met Dilip and through regular visits they struck up a great friendship. After a month in hospital Dilip was released and went up to stay in Peterhead where Fr Anil Gonsalves the local priest, Ruth Watt the local ship visitor, and Raj Selvaraj a local Sri Lankan business man, were able to regularly pop in to see him, bring him to church also take him shopping.
Stella Maris and the local Church were able to give him assistance and advice and supported him through the next fifteen months until he received a new prosthetic hand and his full compensation and was able to return home to his family and friends.