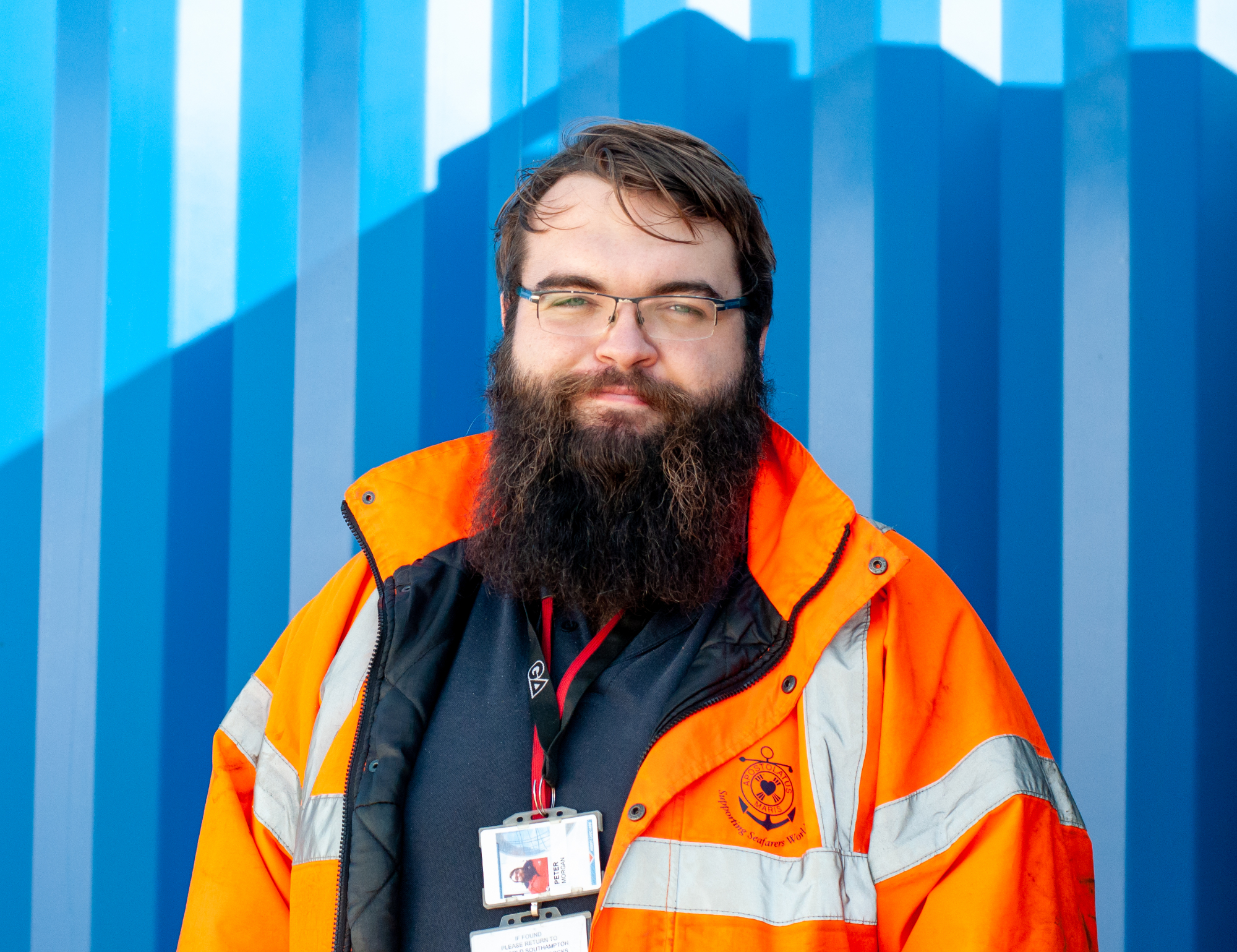 Having a good friend is like having a safety-net, it means that you know you'll never be lonely, you'll always have someone there in an emergency, there will always be someone you can count on to support you when things go wrong.
Recently Rafi was on a ship near to Southampton port. It was a normal day, and he was working as usual. Suddenly he felt unwell and a few moments later he collapsed. Luckily an air ambulance was near-by and managed to get to him quickly and transfer him to Southampton General Hospital in time to have life-saving surgery – he had suffered a massive bleed on the brain.
When Rafi woke up he was confused, he was struggling to remember things and he couldn't understand what the doctors were saying to him.
Happily one of our port chaplains, Peter Morgan, was able to immediately go and visit Rafi and see what support he needed.
Peter visited Rafi every day for the next six weeks. He found a Javanese translator who could help him to understand what was happening and he tracked the route of Rafi's ship and kept the crew up to date on his progress.
"
If I wasn't there, he would have had no one. I became like his next of kin.
"
– Peter Morgan, Stella Maris Port Chaplain
For Rafi, the gift of friendship meant the difference between being frightened and overwhelmed, and being supported and cared for.
For a seafarer in a foreign land, hospitalisation can be extremely lonely and stressful. But because of your support, we can make sure that no seafarer has to be alone in times of need, we can provide a friend for people like Rafi when they need it the most.